Howdy everyone! Just wanted to give y'all a heads up on what is on the horizon.
With the help of
David Schirduan
and
Charles Avery
, I am producing what I hope to be the first in a series of Zines that can bring the Low Country to you!
Low Country Crawl Volume 1 will be focused on bringing the Barrier Islands into your adventures. These marsh laden coastal islands will provide your players new and delightful environments to experience and strange creatures to encounter. We will be providing the first tastes of the unique folklore and magic of the coastal south, hinting at the mystical power of the Root and the ever present threat of Haints, both of which will feature more prominently in future volumes. This Zine will also include a few sample islands with locations and adventure seeds that you can drop wholesale into your campaign!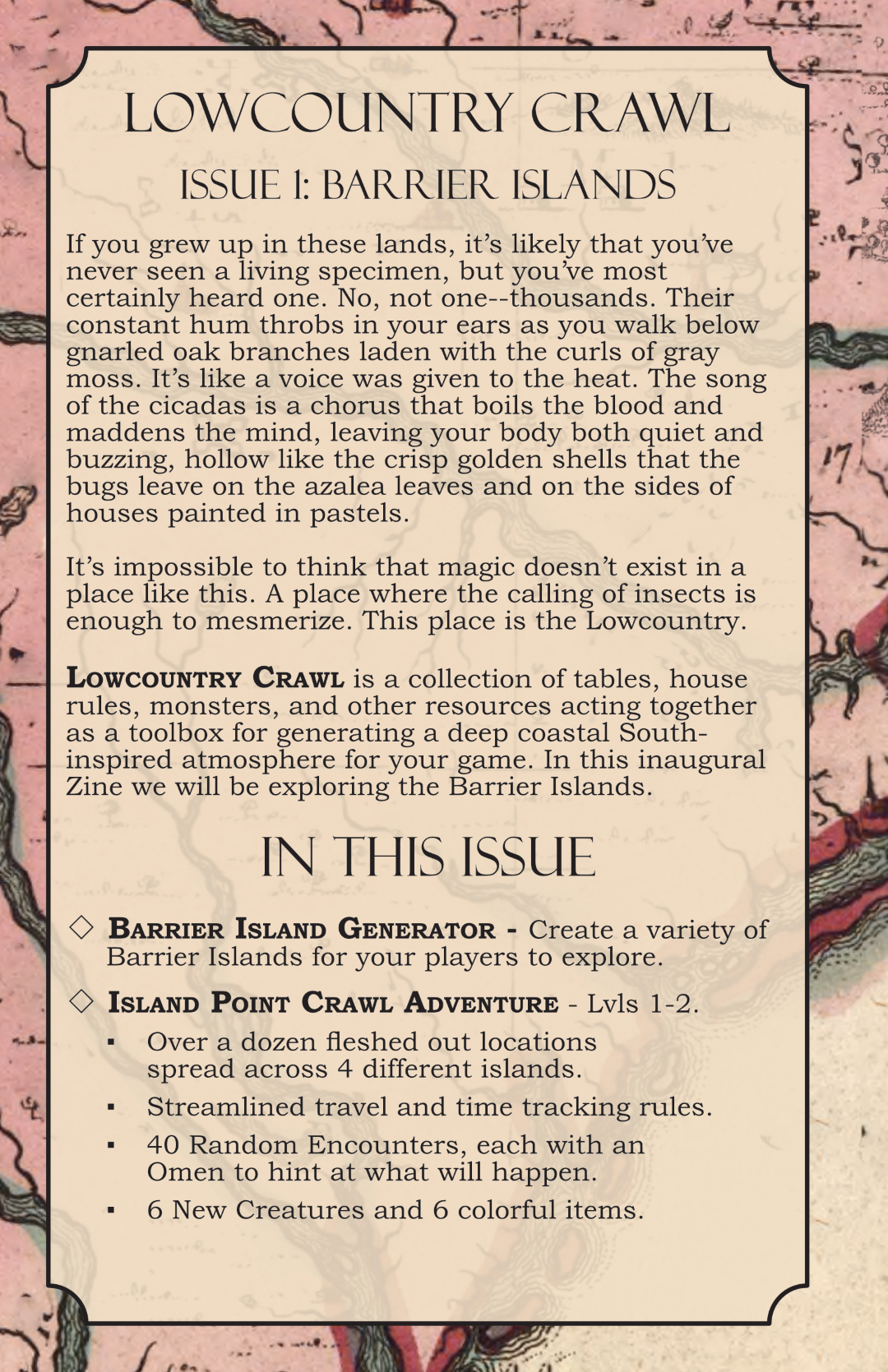 Please follow check out this
link
to learn more and sign up
here
for the Newsletter!
I have more posts in draft that I can feasibly wrap my mind around so expect plenty of somewhat normal updates once everything is more settled.